It's a funny thing, memory. I know my history as a cripple – I see the scars on my knees every day, my limited range of motion in my left knee, the fear of escalators (from my days of being on crutches, and having difficulty clambering onto the escalators going down, with people standing around me sighing impatiently or brushing past me, jostling my precarious one-legged balance, petrified of falling face first and risking serious cuts and disfigurement). I've worked very hard in the past 8 years to break through that identity of a cripple, slowly gaining mobility and strength and growing into an almost-athlete. My legacy follows me: I have some serious muscle imbalances, and squats are the bane of my existence from decades of maladaptive physical behaviours. I still have a slight limp. My arthritis has leveled off, I know how to anticipate the flare ups, and manage them. I've learned how far I can push my body without irritating my knee. Overall, the past few years have been great.
On Tuesday, in dance class we learned some weird twisty pivot. It hurt. I thought it was because I was tired – I had just finished a badass deadlift workout with Coach aka Dr. Booté. But then we did an hour of kuduro, pounding the studio floor with gusto and emphasis. My knee ached. I longed for bed. I opened my eyes on Wednesday morning and immediately knew something was very wrong. My knee had been replaced by a radiating ball of pain, that had nothing to do with movement. Lying down: pain. Walking: pain. Sitting: pain. Crossed legs: pain. Weight bearing or not, immobile or not, bent or straight, my knee ached from the deepest part outwards. I had to look down to believe that I was walking normally: I could feel my foot land on the pavement, and my hip movement, but nothing in between. No idea what my body was doing, because I had swapped my knee for a fireball of pain that obliterated normal nerve signals from my skin, muscles and joint.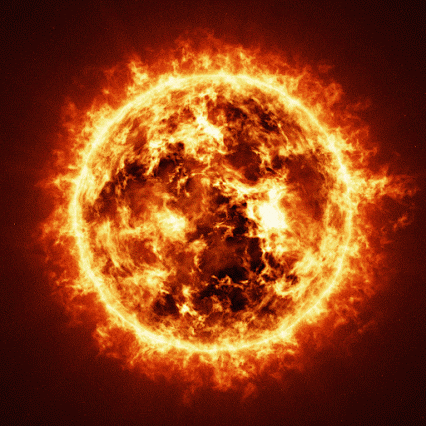 I'd forgotten how devastating chronic, intense pain is. By Thursday morning I'd put on 10lbs of water retention despite barely eating anything on Wednesday because I'd been too nauseous from the pain to eat anything. My swollen bloated body was actively trying to fight the inflammation, and failing. I still have not scabbed over a slight cut I gave myself Wednesday morning, while shaving my legs in the shower: it's angry, red and nasty, bc my body's immune system is entirely dedicated to my knee. My knee is hot to the touch, and I wake up most nights drenched in sweat, as my body tries to fight through the fever of infection.
At work, people asked me if I was ok – something about my voice seemed off, not my usual explosively moody tone. I couldn't concentrate on much, because 90% of my brain was distracted with the sickening feeling of my knee rotting. Not a hyperbole. That is exactly what this is. I'd forgotten that the most serious side-effect of my childhood injuries was chronic synovitis of the knee. Long term occurrence of synovitis can result in degeneration of the joint. As my adolescent synovitis attacks typically lasted between 3-24 months, my doctor explained that coupled with my osteoarthritis, I was doomed to have a rotten knee by 30. Wednesday, suffering from my first synovitis flare-up in almost a decade, I doubted my body's ability to last till 35 without requiring an artificial knee.  So if y'all were wondering why I've been rather silent on this blog, voilà. Pain is exhausting, leaving me with no energy to form coherent thoughts. Nor does it allow me to live anything  particularly exciting because all I want to do is go home and sit in a pained stupor.
Enter Hurricane Teacher. Last minute, he got us a gig on Saturday. There is a shortage of girls on the team that know the most recent choreography. Of course I would perform. What did I mean my knee hurt? Everyone had something broken about them, don't be a wuss Vanilla, this is showbiz. Pop some pills, suck it up, rest afterwards. Don't let the team down. Who will your partner perform with if you bail? I hoped the adrenaline of performing would carry me through the weekend.
It did.
That dress tho. A last minute find, bought 4 hours before showtime. Forever 21. $30, discounted to $12CAD. That is less than $10USD!!!! I couldn't particularly move in it, despite hanging out in an Asian sit & kneeling in it for about 20-30 minutes before the show to stretch it out. My partner complained it made it very difficult for him to concentrate on his steps – his view was too distracting. I told him he should thank me: with that dress, he and I could flub everything, and not a single male in the audience would notice.
We did good. It was a great night.
Everything went smoothly, except for the last part of the choreography where I tripped over my own foot and impaled my big toe with my high heel. Stilettos are dangerous, y'all!
It has taken 24 hours for the adrenaline to wear off. I was hopeful that my knee miraculously healed itself through performing. Nope. #definitelyworthittho #backtomyhermitcave