I've been really struggling with this BPD diagnosis. But that's a whole series of posts.
I was worried about sharing my diagnosis with ICB. In general, ICB rejects the idea that I have any "problems" be they ADD, depression or anything else. His theory? That I am just too fucking smart, and I concentrate on and care about that which I find interesting and everything else – including but not limited to: abiding to social norms and typical adulting concepts like cooking, driving, cleaning, and taking care of my appearance – just fall to the wayside. To him, that is just who I am and it is both a huge part of my charm as well as the source of my occasionally irritating traits. He doesn't like these pejorative labels and thinks I refuse to see my potential or believe in myself. He might be right, at least partially.
All this to say, I wasn't sure how he'd take this diagnosis, since it comes with a whole lot of stigma – its the catch-all diagnosis for "the crazy". He took it pretty well, more concerned about how I was handling it. I had found some resources and was reading up on it? Good. It was giving me a frame of reference to understand myself and some of my very painful interactions? Excellent. I felt it explained a lot, and with time I could work to better coping mechanisms? Well then, get cracking!
I bring the guy evidence that I am crazy, and he doesn't flinch, just wants me to find the tools to be happy.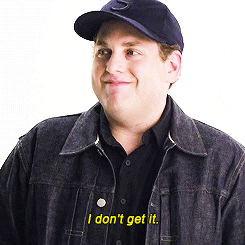 Last week, I was talking to ICB about work, and he asked me how the new guy on my team was finding it. I wanted to pick ICB's brain about some weaknesses in my management style that I don't yet know how to overcome, but I didn't get further than, "Well, I know I am difficult but…" ICB cut me off, laughing. "Really?! I hadn't noticed." What do you mean, bro? I've been going out of my way to hide the crazy from you. "Vanilla, I can tell when you are pissed every single time you text me. You try SO HARD to hide it, but you really aren't as subtle as you think you are."
ICB began to imitate me, stomping around like the Hulk, exclaiming in a gruff falsetto voice:
Grrrrrr, Fine, ICB, I get you are busy, have a good day ICB.

Grrrrr, It's ok ICB, you already made plans, it's alright.

Grrrrr, No, I am not mad you took too long to answer me, no everything is fine. I mean, I prefer if you answer me quickly or call me, but I get it, you were busy. I'm fine.
I stood there, dismayed, because he was 100% right, but I really thought I'd been doing a good job at shielding him from my insecurities and unfair thoughts. ICB laughed, kissed me on the forehead, "Yeah, I am right. I know my Vanilla."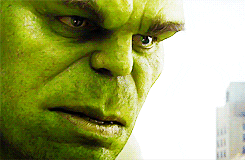 Wednesday night, ICB responded to one of my snarkier texts ALL IN CAPS. Huh?! Fine, I hadn't been messaging the sweetest of thoughts, but in no way did I think it warranted such a strong response. I tried calling him to see wassup, but he was driving, and told me he'd call me back. I fell asleep waiting. I woke up thursday morning, to no response. Remorseful, I texted him an apology, explaining that I did not mean to hurt his feelings, but could he please explain what part of my message had triggered such a strong response? An hour later, he laughingly responded – the caps meant nothing at all, he had a new cell phone and had been trying out the new features, like the verbal dictation. I'd tormented myself for nothing. As I tried to gather my thoughts to express my frustrated roller coaster of emotion, the multiple emoticons of ICB laughing came in, followed by "Have a good day my little adorable Hulk".
Cue my brain:
He said "my". I like that. I haven't been a "my" to anyone in a while. And he finds me adorable?! I think he likes me. I mean, I hope he does. I like him so that works out nicely. I'm not little tho, didn't he notice by now? But still. Awwwww. Now I feel all feminine and pretty. Can the Hulk be feminine and pretty?! I don't think most people want to have sex with the Hulk. What an annoying nickname. How dare he be so on point?? Little fucker. I wish ICB could see me rolling my eyes right now. Screw him for being so perceptive. He did say "my", tho. And "adorable". Most of that sentence makes me happy. I can handle being an adorable Hulk. I think. But FFS, can the dude learn to communicate like a human??! ALL CAPS IS NOT AN ACCEPTABLE THING EVER. Sheesh.
How did I handle feeling gratified and annoyed at the same time? By sitting with a goofy smile at my desk and drafting and erasing 17 different responses before giving up and getting back to work.